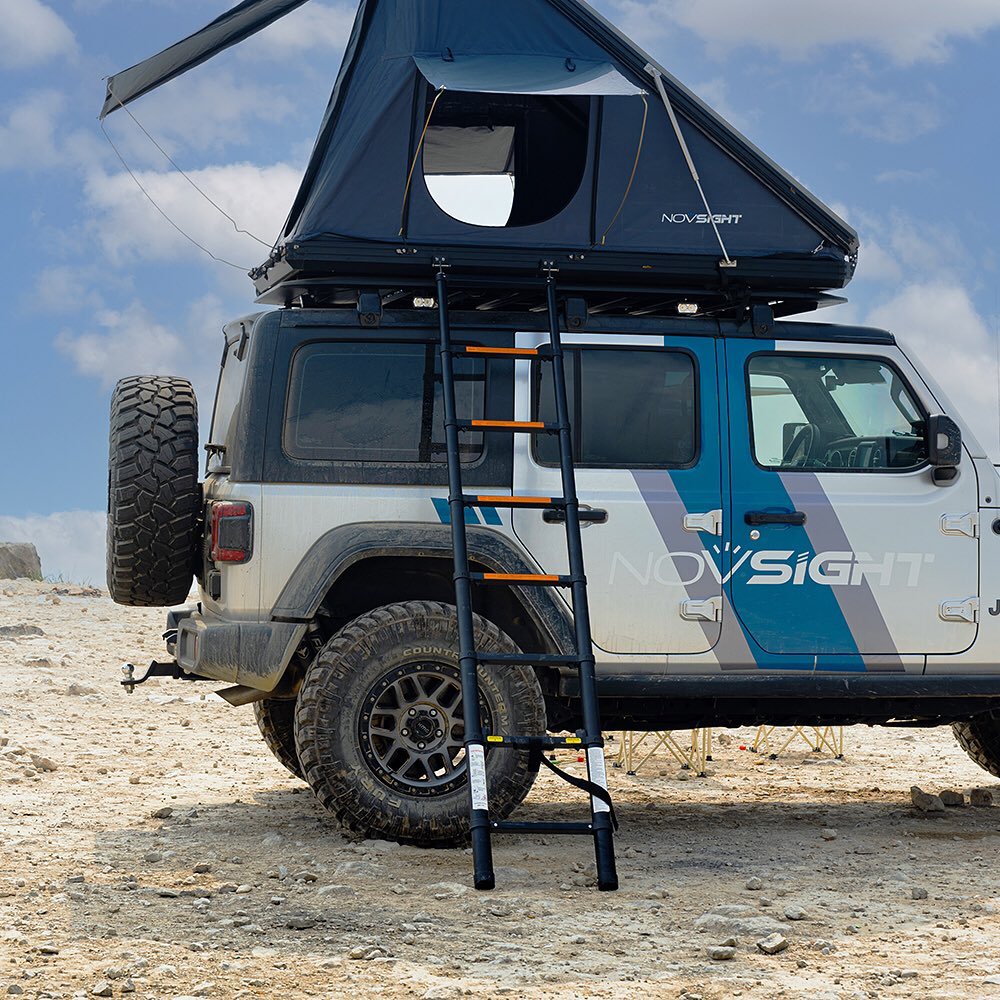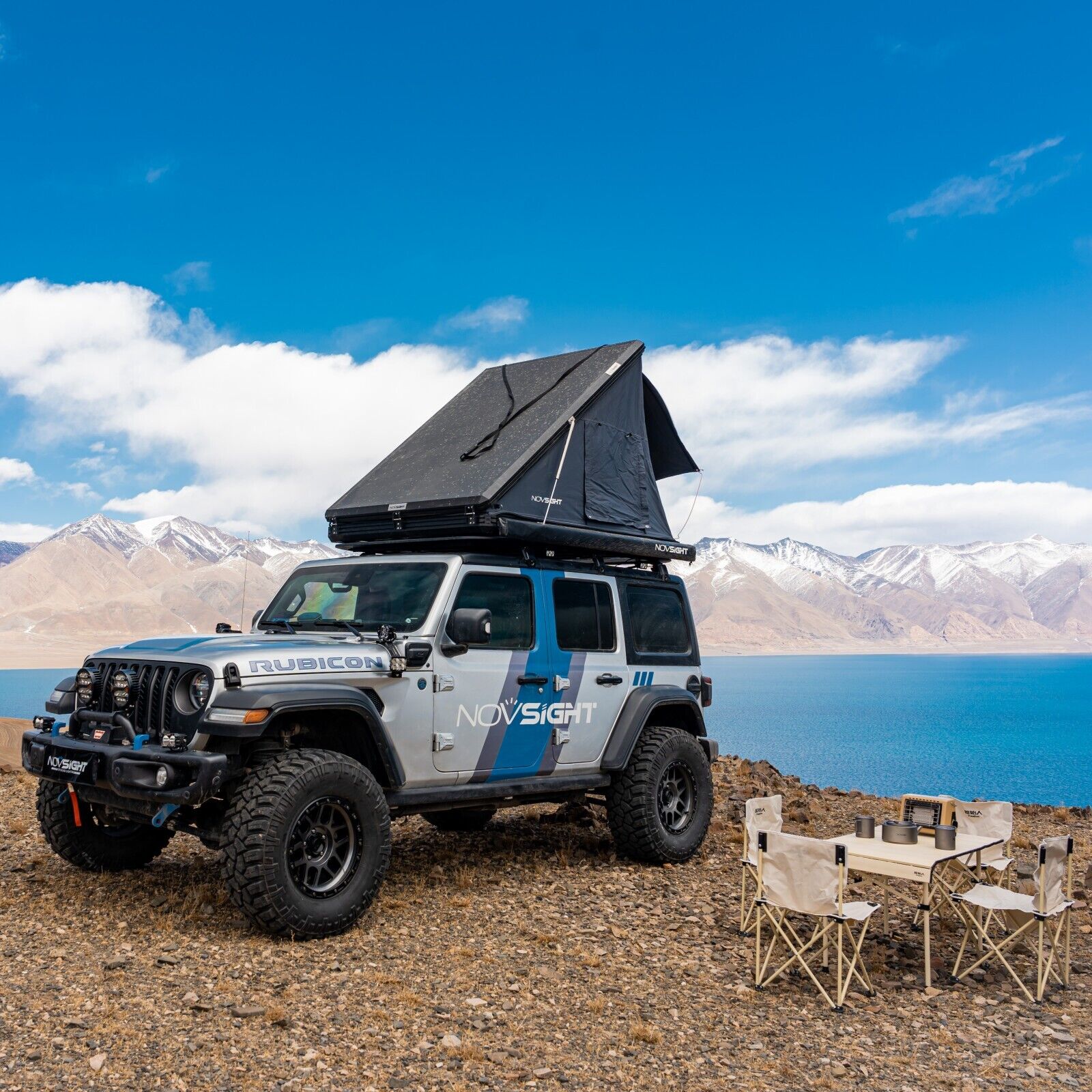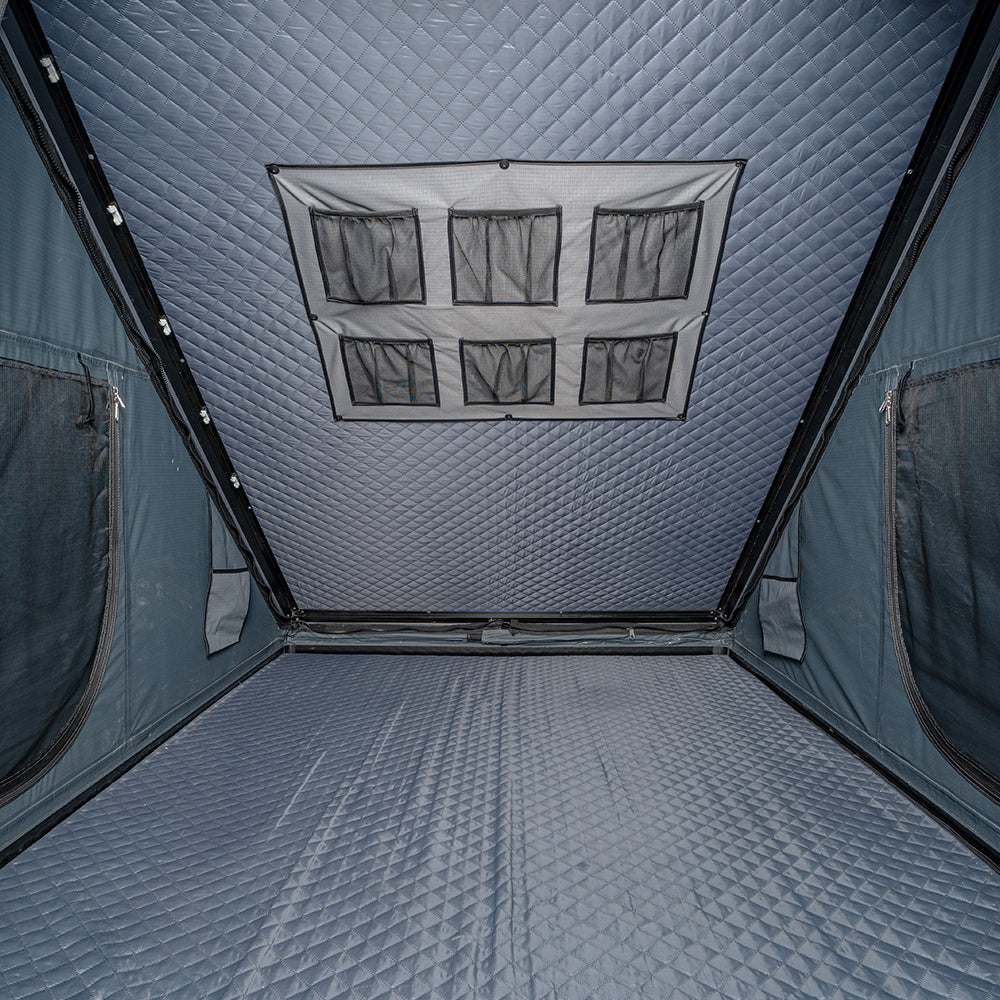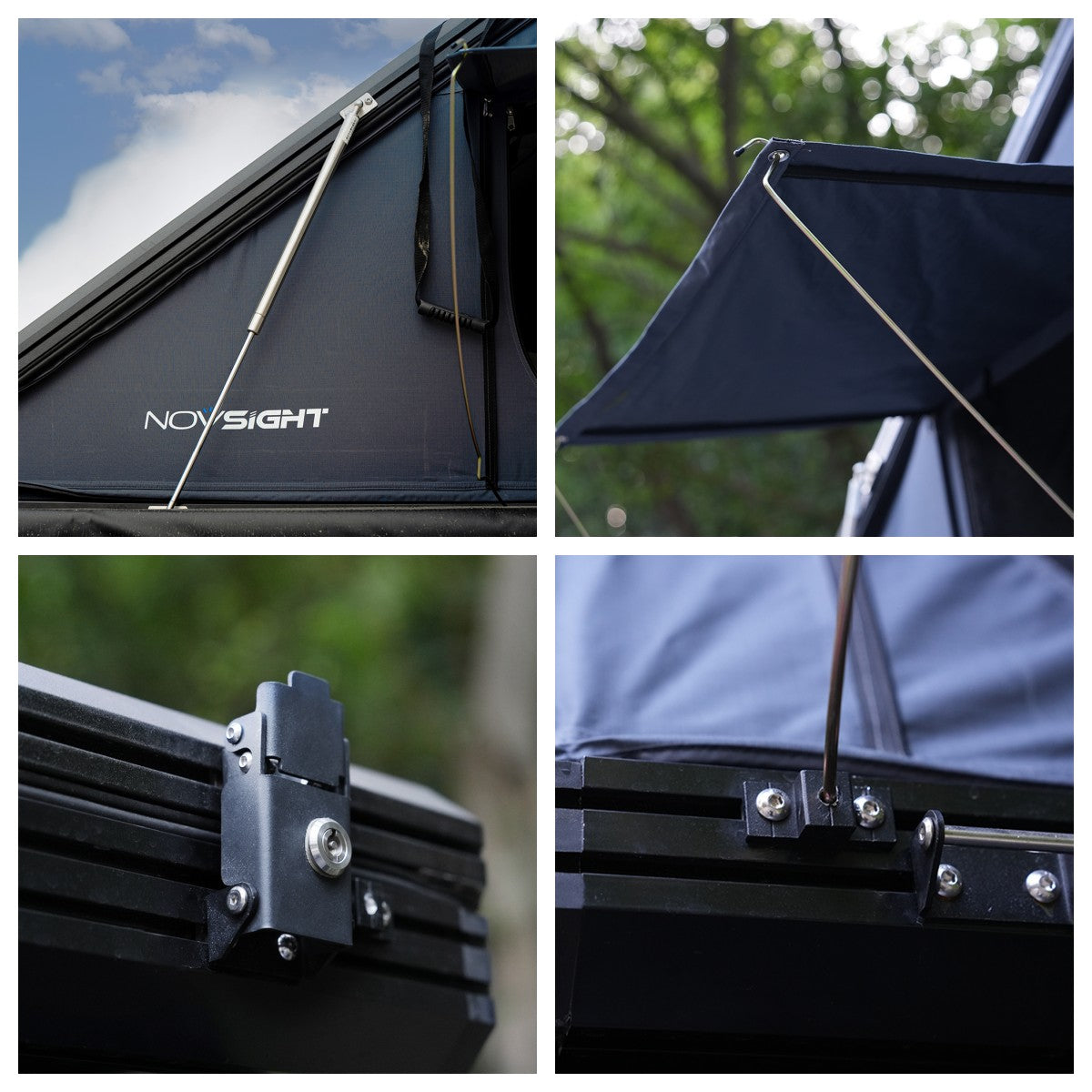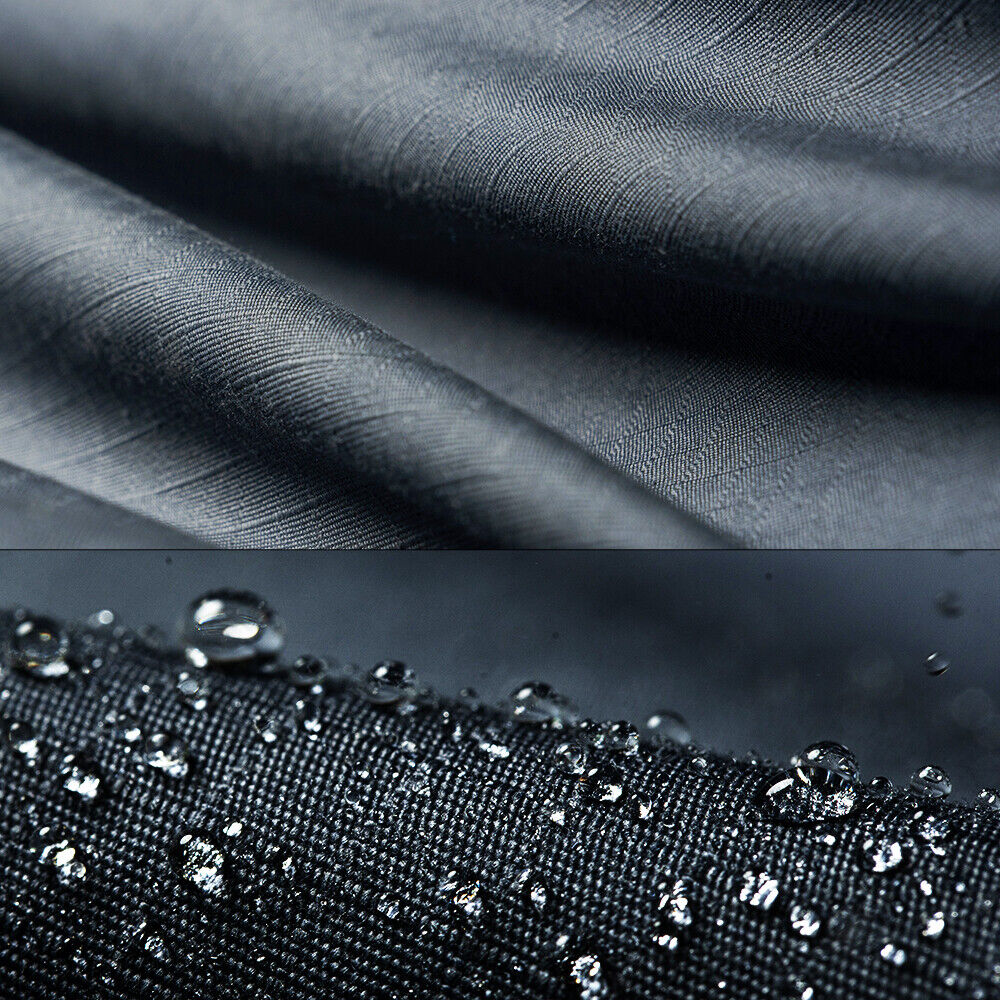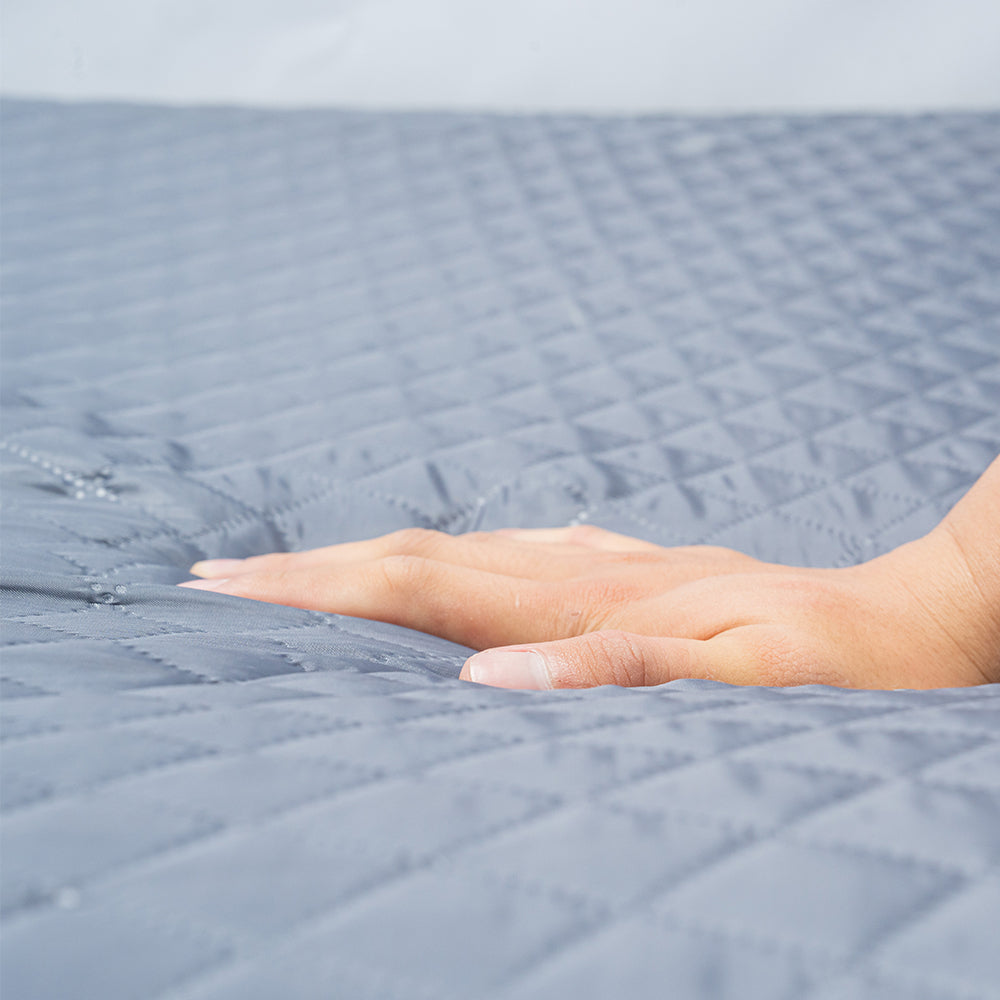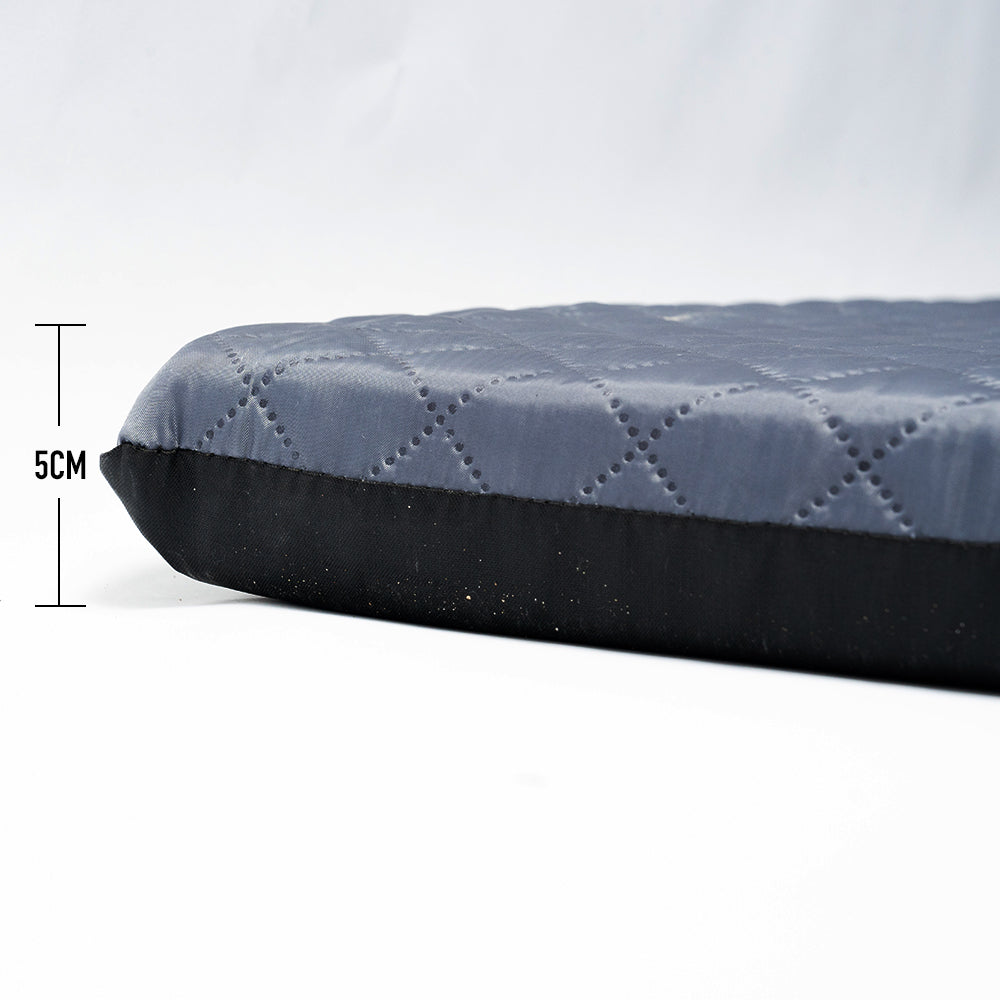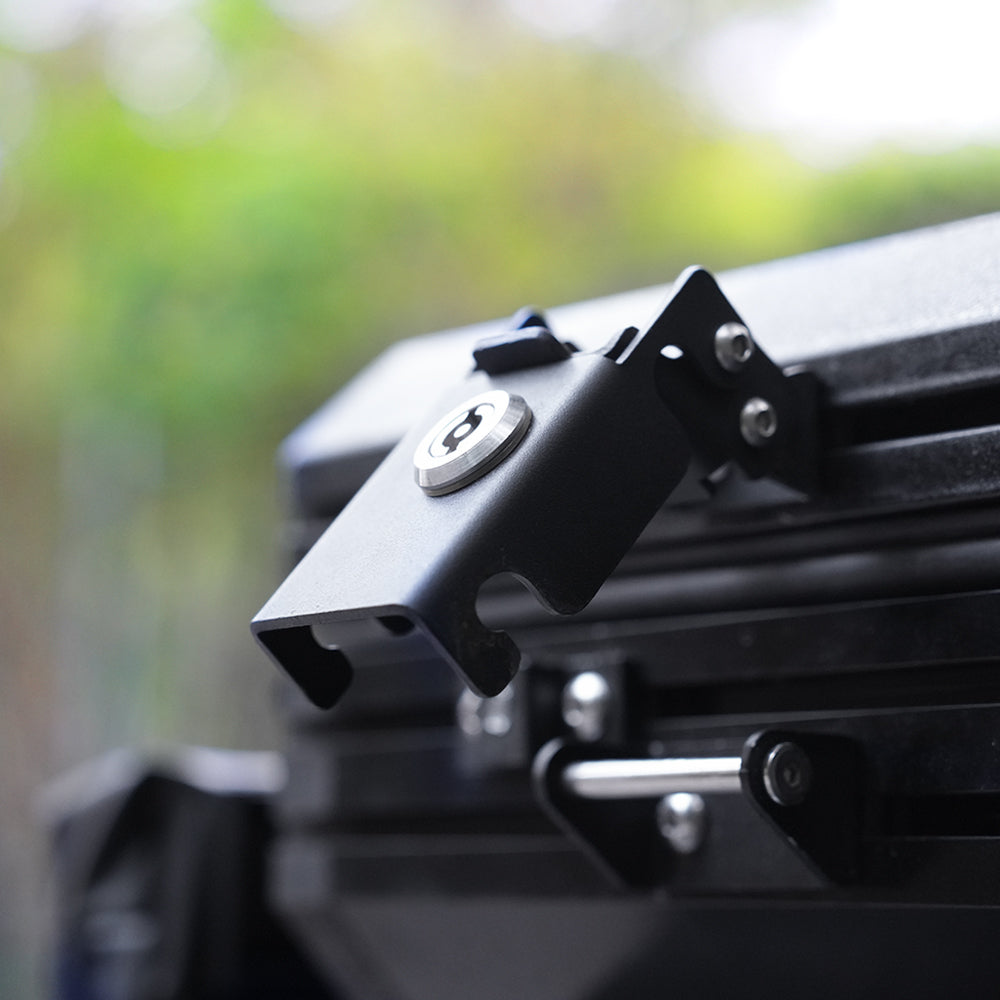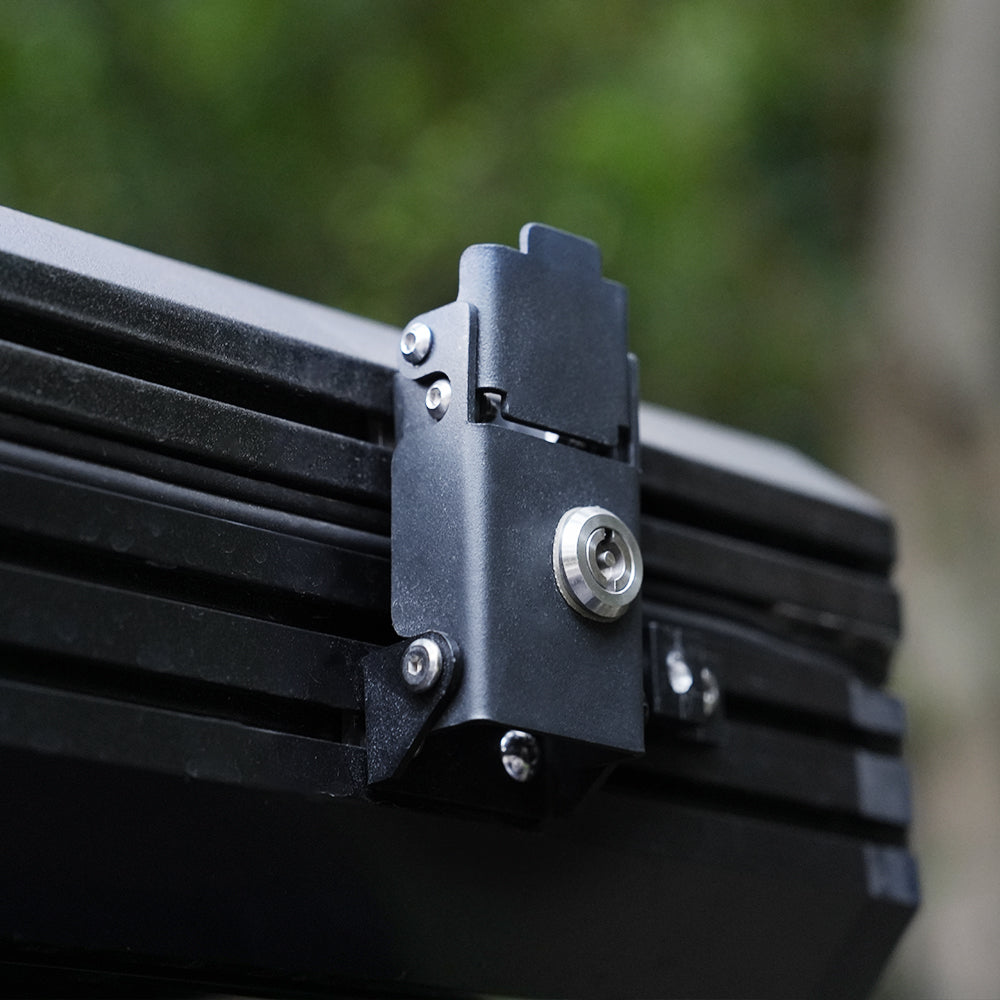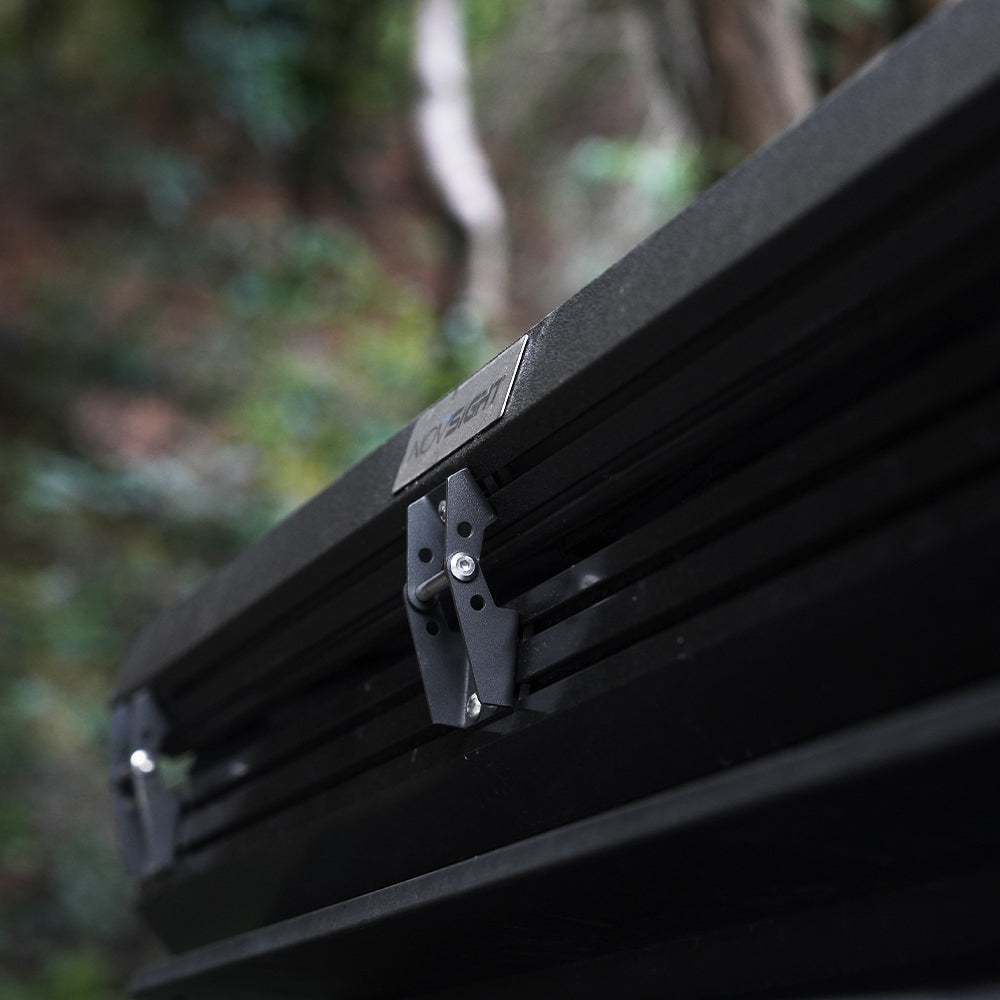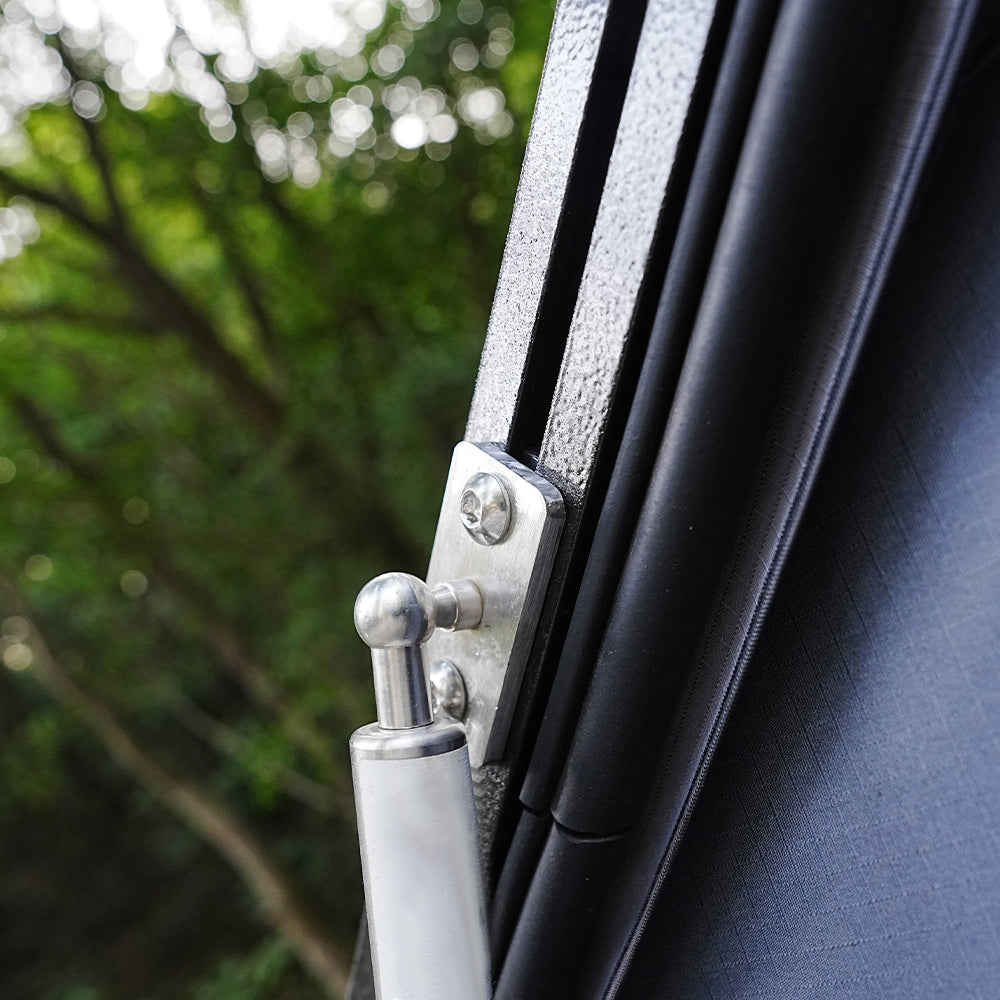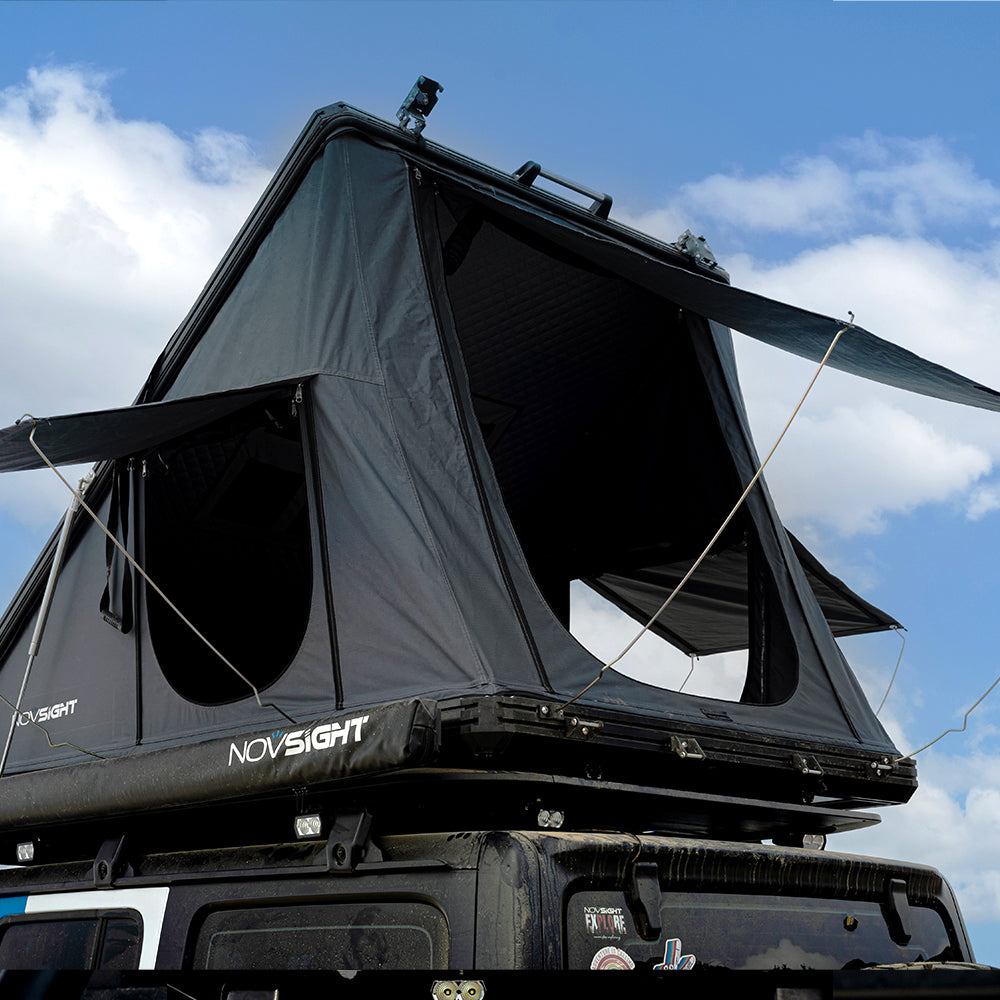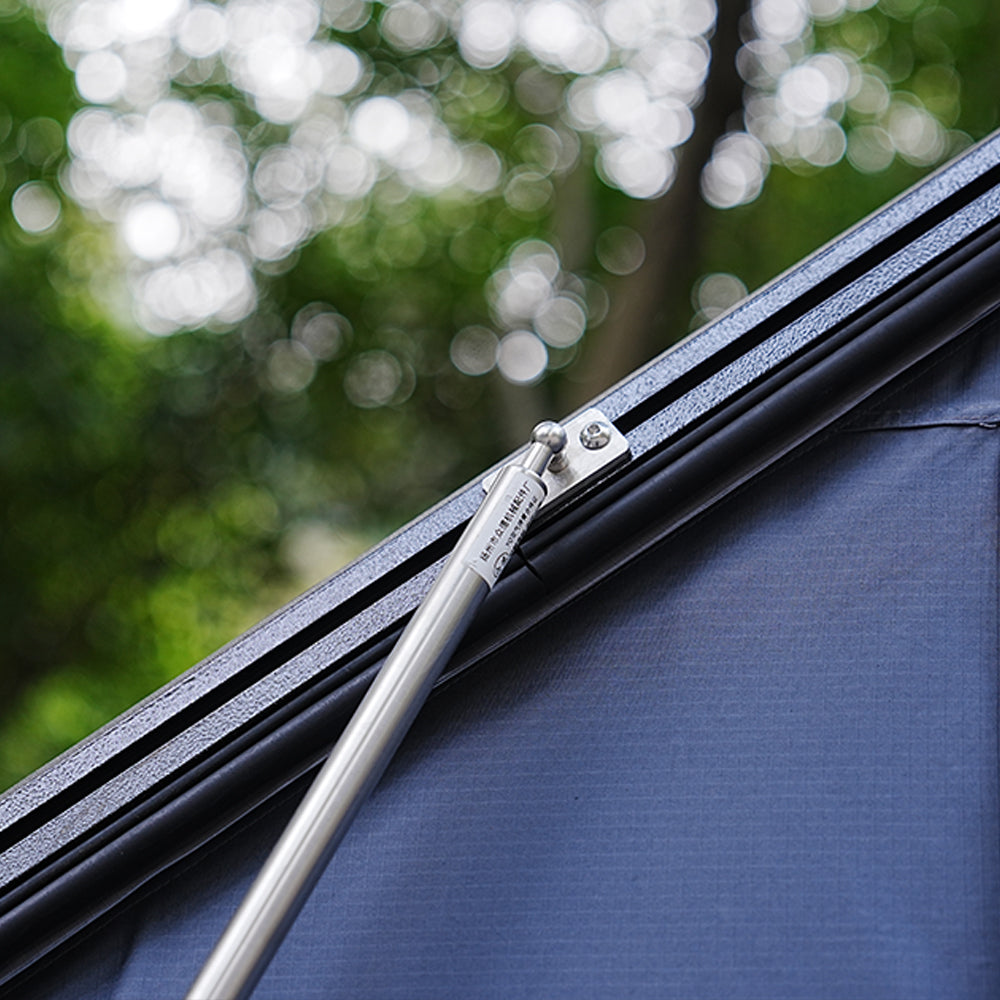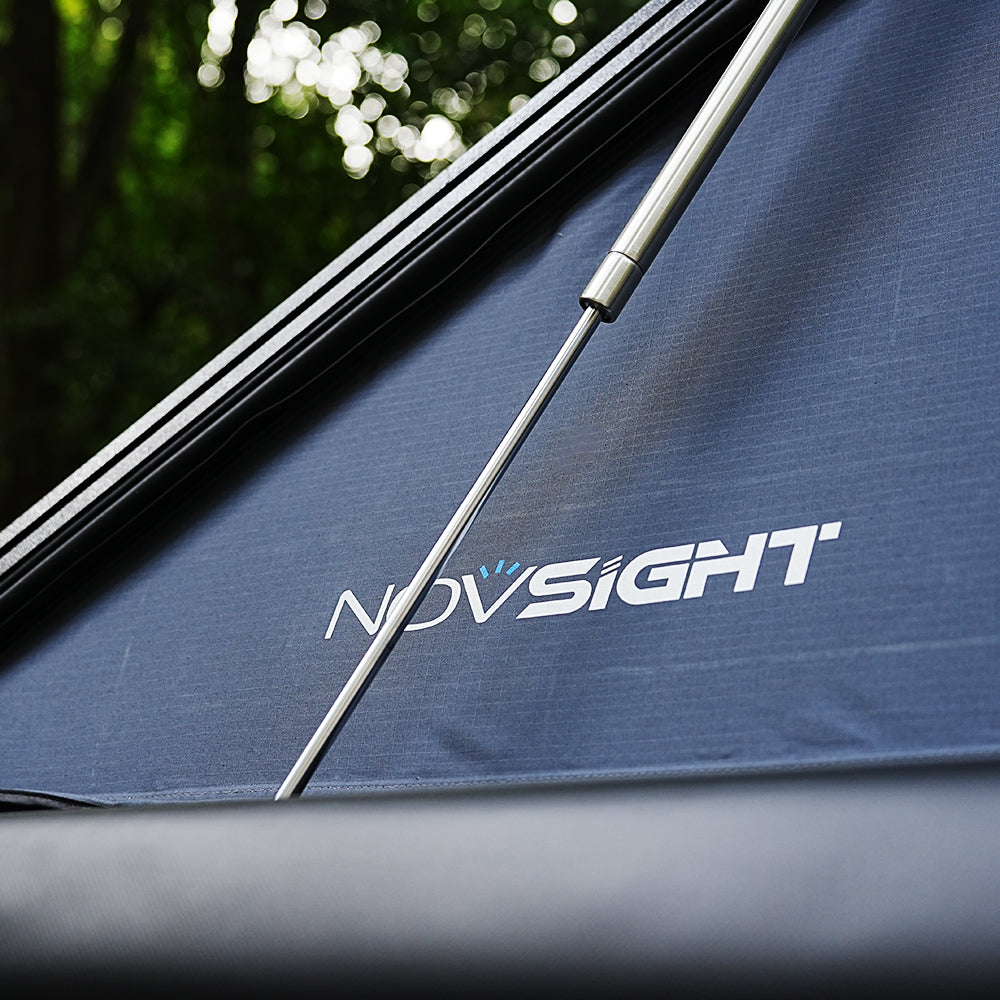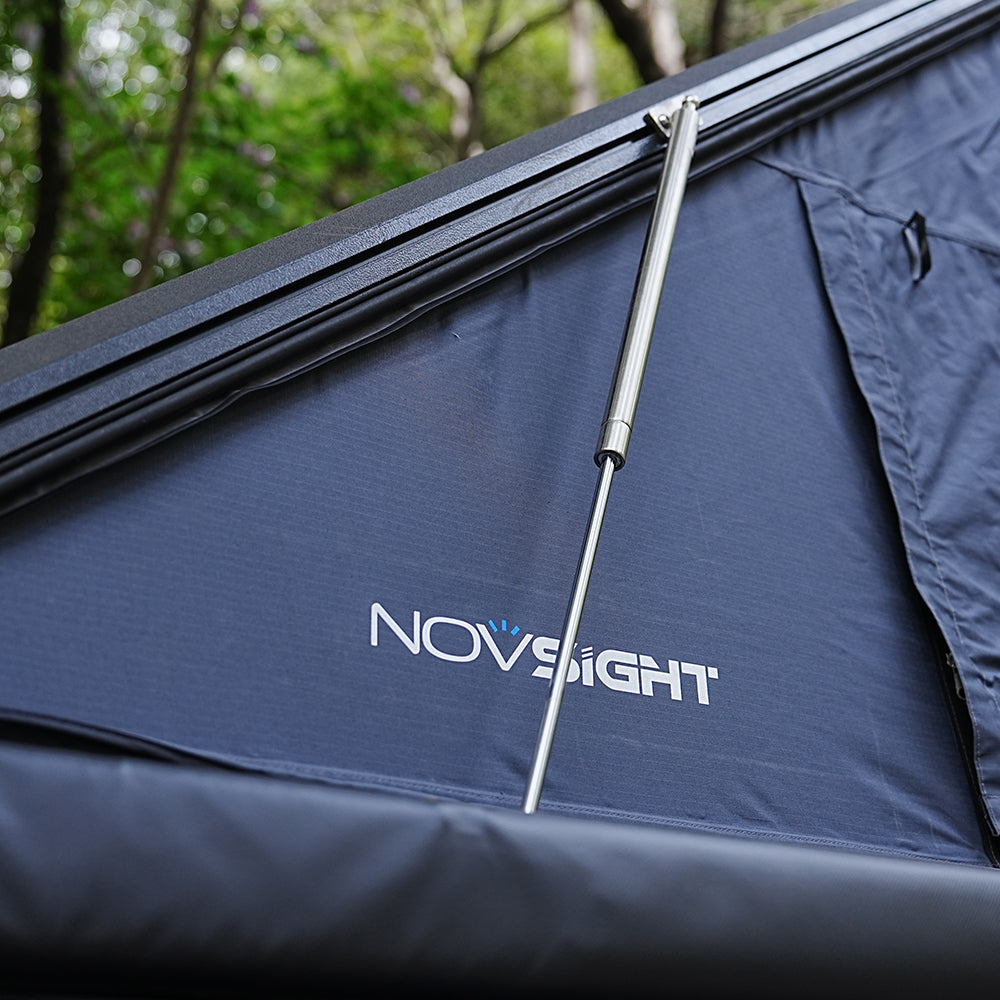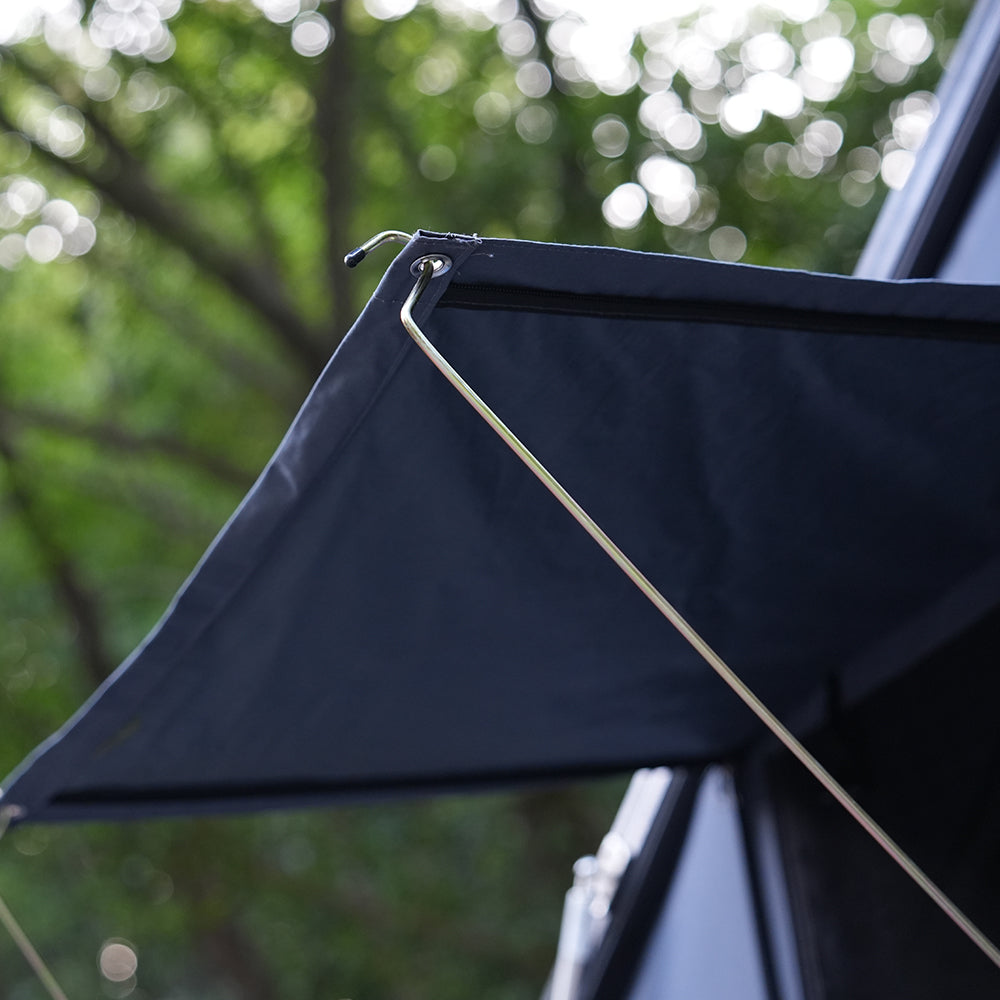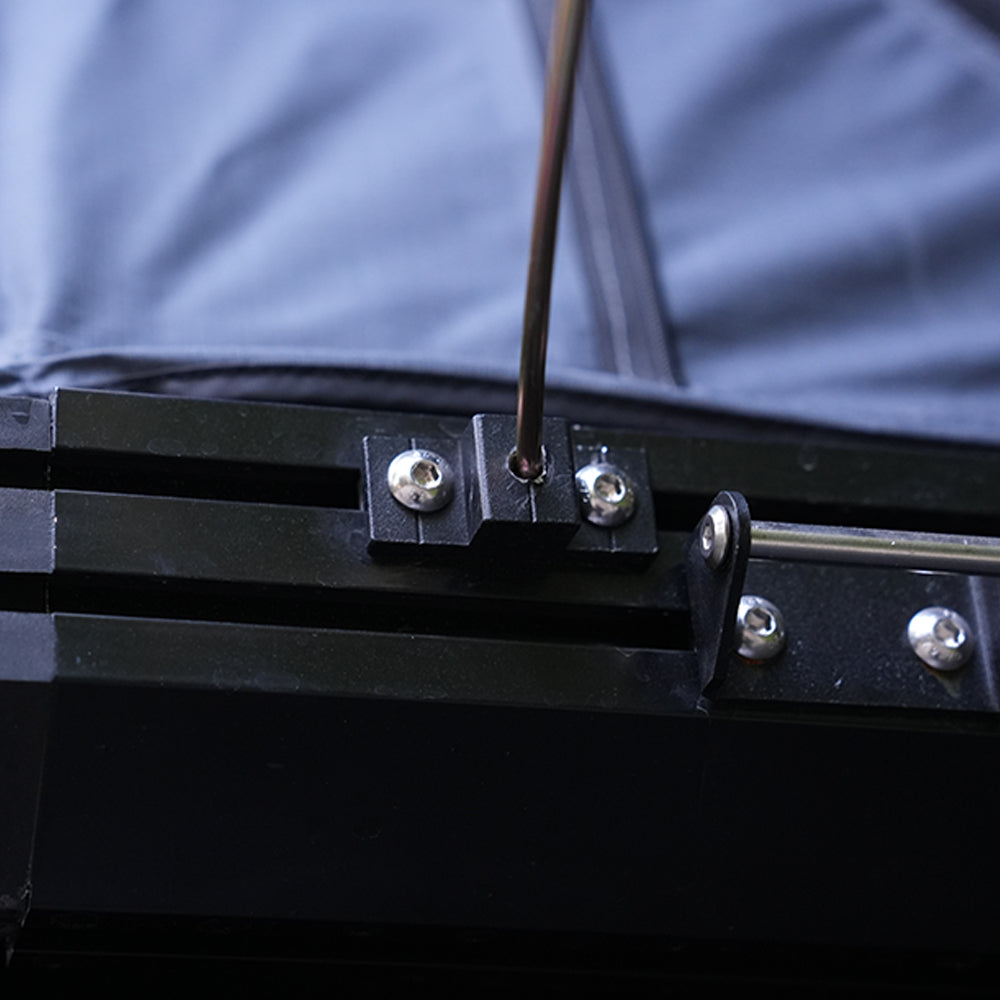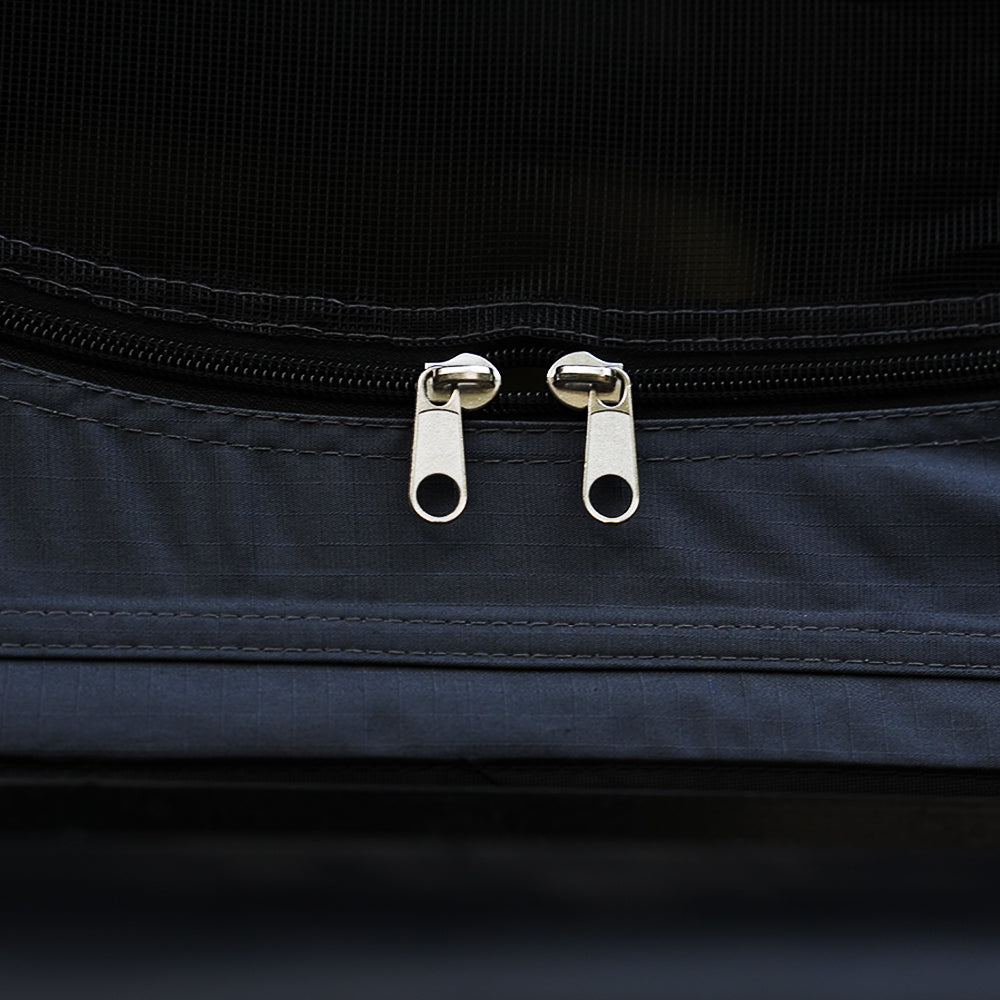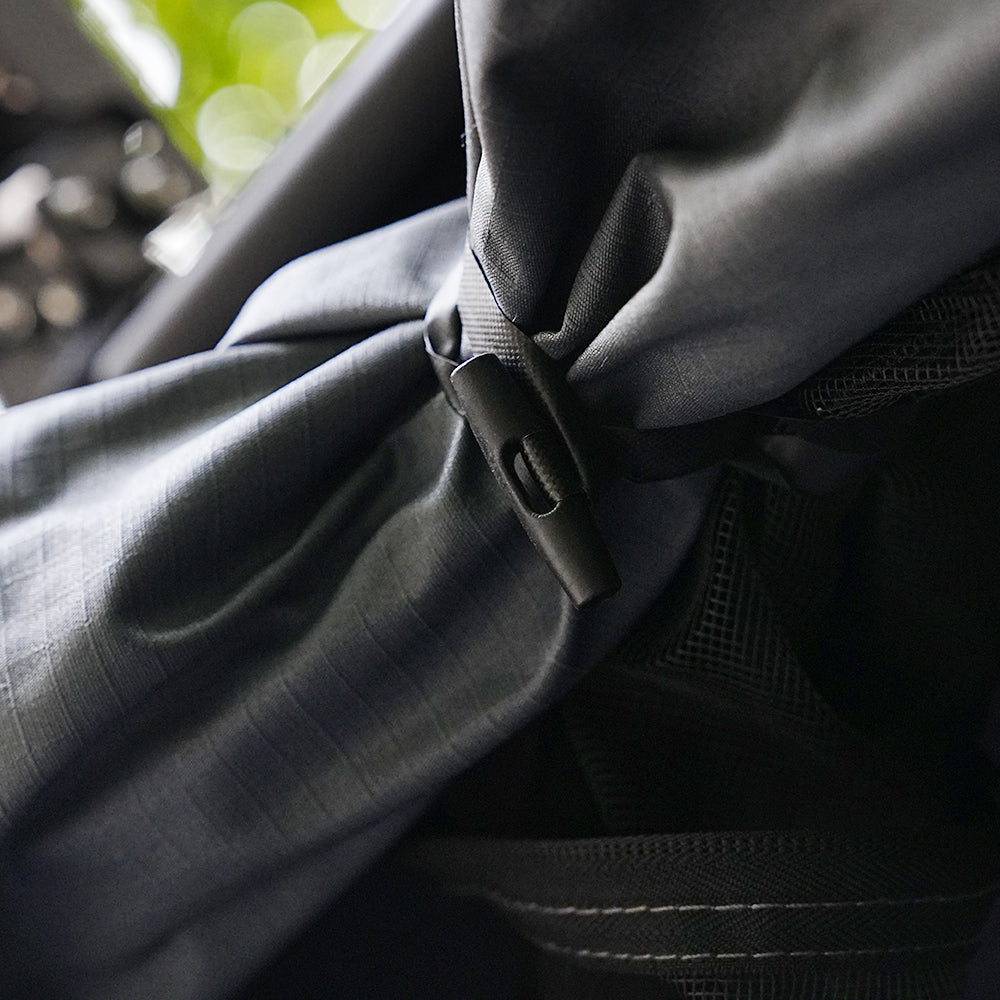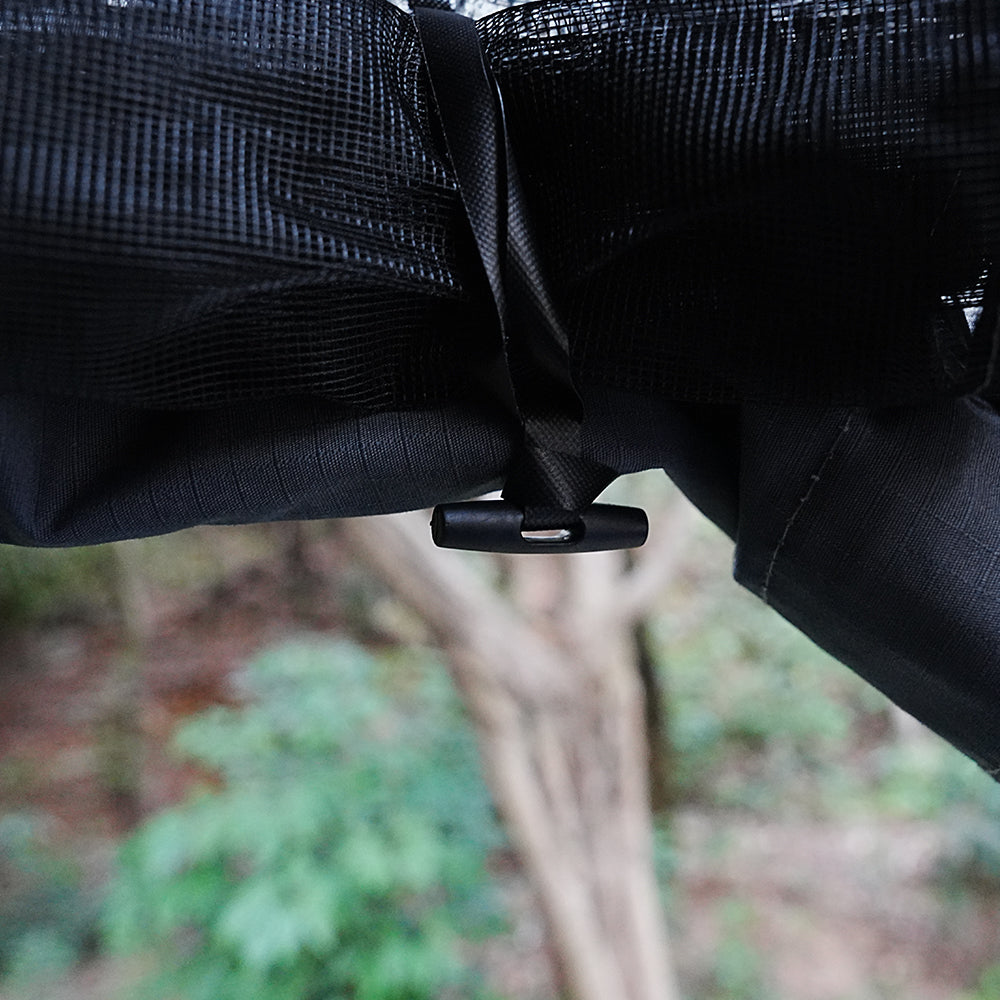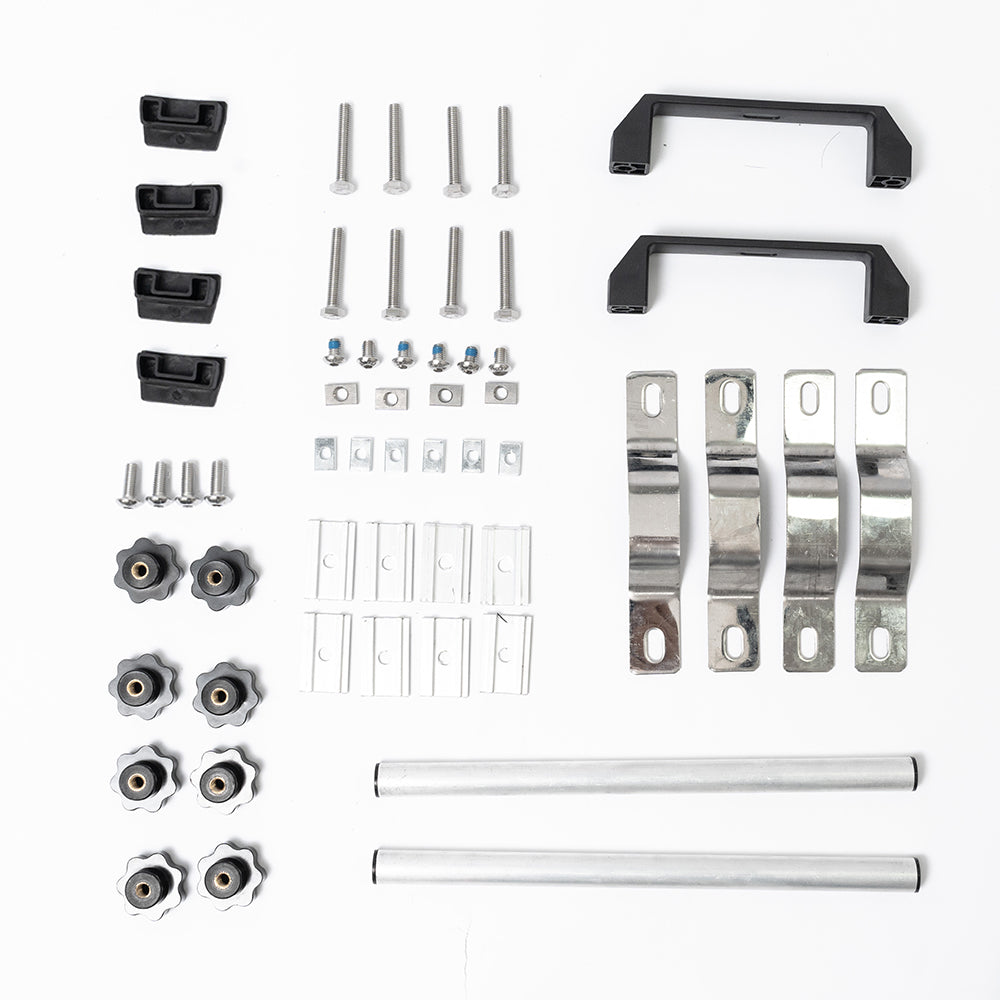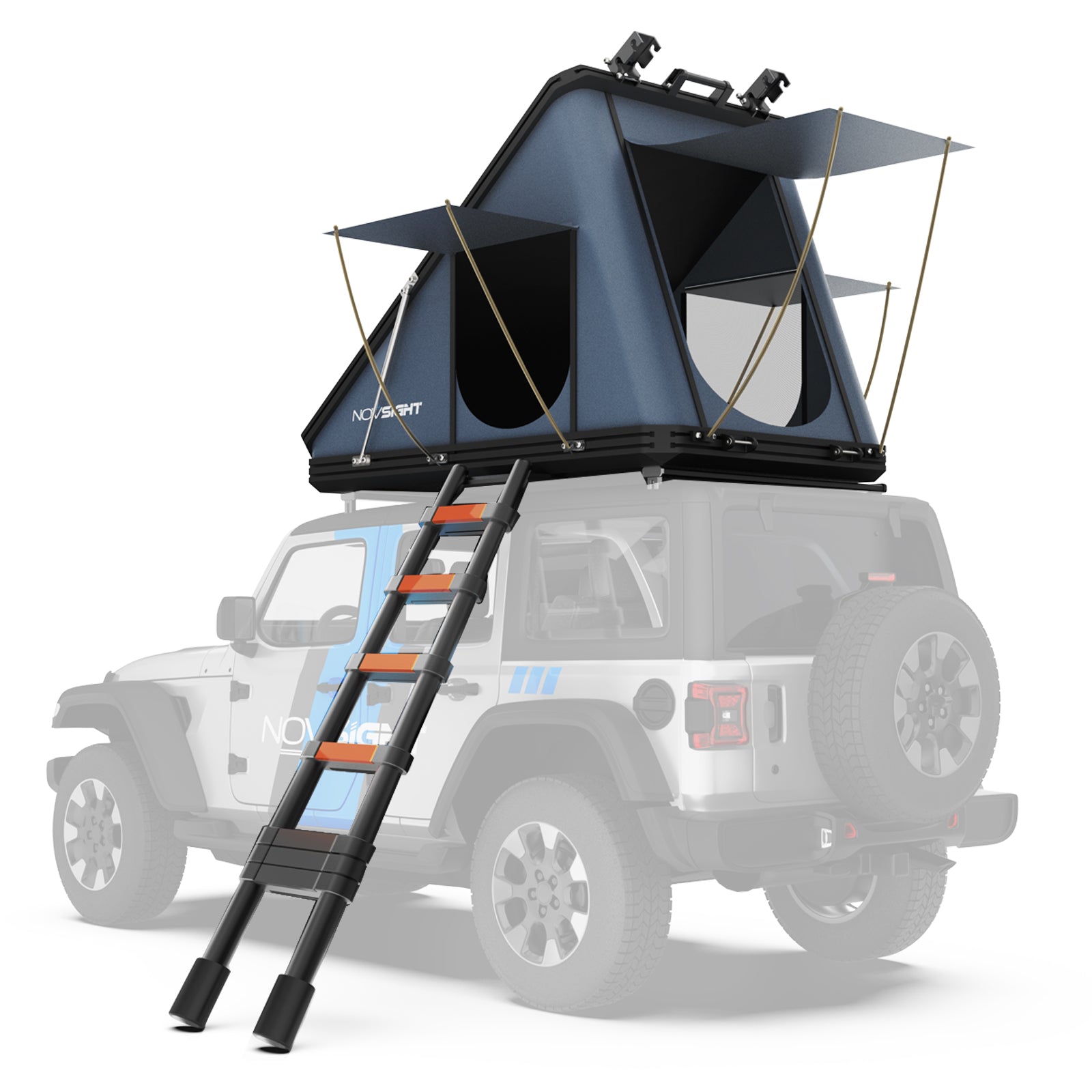 Novsight Rooftop Tent Skynest Hard Shell Overlanding Camping Accommodate 2–3 people for Cars JEEP Trucks and SUVs
SKU: A500-RTT-QT1
---
Extra $100 Off for Roof Top Tent
Note: Products will be shipped in November
Support Services
✓ 12-Month Warranty
✓ 45-Day Easy Return
✓ Process Orders Within 48 Hours
✓ Local Free shipping to your home
Note: Roof Top Tent only available in the US. Ship from the US.
Description
Review
Shipping
Warranty
Embark on a wonderful outdoor journey with Novsight Skynest Rooftop Tent
Are you eager to enjoy a safe, comfortable and convenient camping experience in nature? Do you want to spend a wonderful night with family and friends under the stars? Do you want to find an ideal campsite anytime and anywhere during your trip?
If you say yes, Novsight's Skynest Rooftop Tent is the best choice for you
The Skynest roof tent is an innovative product designed for outdoor enthusiasts. It can be easily installed on top of your car, allowing you to explore the world wherever you like.
What would SKYNEST RTT bring to you?
Experience the great outdoors in style with NOVSIGHT SKYNEST roof tent.
Our spacious and comfortable rooftop tent is perfect for camping with family and friends.
With its air-support pop-up design, it only takes a few seconds to open the hard shell of the roof tent through a hydraulic lever. No need to worry about finding a suitable camping site or solving the discomfort of sleeping on the ground.
Advanced waterproof design
There is also an advanced waterproof design that makes it safe to use even in foggy or even rainy weather.
Impeccable quality and design
From the inside out, we pay attention to every detail, undergoes multiple tests and repeated inspections, and we strive to be impeccable.
Perfect fit for Jeep Wrangler
This tent is a customized roof tent exactly the size of a Jeep Wrangler, but of course it will fit most off-road car or SUVs, Ford Explorer limited 4WD, 4x4 etc.
Model used in the pic: 2023 Jeep Wrangler RUBICON 4xe
SKYNEST RTT Specification
| | |
| --- | --- |
| Category | Hard shell |
| Season | 4-seasons |
| Sleeping Capacity | 2–3 people |
| Foam mattress height | 5 cm/1.97 Inch (Removable sponge cover) |
| Bottom plate material | Aluminum honeycomb |
| Net Weight | 78 kg/174 LBS |
| Dimensions open | 210 cm*143 cm*160 cm /82.70*56.30*63.00(Inch) |
| Dimensions closed | 210 cm*143 cm*23 cm /82.70*56.30*9.10(Inch) |
What is in the package?
1* Roof Tent

1* Retractable Ladder

*Accessories
Accessories
Installation kit;

Handles*2pcs (2 extras will be provided, and 1 will be installed on the tent, 3 handles in total);

2.3m retractable aluminum ladder;

Stainless steel stay *4pcs;

5 cm sponge cushion;

RGB lights with remote control;

Hydraulic rod support rod *2pcs;

Shoe bag *1pcs.
Note: The retractable ladder was stowed inside the rooftop tent.
-Does it fit my car?
If your car meets or is similar to these conditions, it works great
* Roof luggage rack crossbar load capacity: more than 200 kg/440.93LBS
* The height of the crossbar from the roof: more than 8 cm/31.5 Inch
* Bar width: maximum width 120 cm/47.24 Inch
Please know the width and length of your car roof. If you have any issues, please consult our service support team directly. Click here
-Impressive Feedback
Feedback is constantly being updated, and we look forward to your participation and wonderful photos.
Perfect Match for my Victory 4x4
Once installed, it pairs perfectly with the Victory 4x4 and makes a great team when paired together! Start camping now!
——Image@john_p_dubois
Installation video guide
Rooftop Tent Shipping Policy

How we deliver your order:

1、You place an order on our website
2、We select the best delivery company based on your order address
3、The delivery company picks up your order from our warehouse
4、You can expect to receive your order within 5-7 business days, and the package will be delivered safely to your doorstep (please make sure your phone is available for contact)

Important notes:

1、For US buyers, we offer local shipping service. This means you can get your order faster and cheaper, usually within 5-7 business days. If you have any issues with your delivery, please contact us first; we will do our best to assist you.

2、For US customers, please provide your phone number when you check out. This will help us ensure a smooth and secure delivery of your order. We will ship your order within 1-3 business days after receiving your payment.
3、Shipping to countries outside the continental United States is currently not supported, thank you for your support and understanding
This product is rated 5.0 of 5.0 stars.
It has received 17 reviews.
Fit my Jeep Wrangler
Very easy to put on my Jeep Wrangler short bed, it poured rain one night the last time I was camping, and to my surprise, it didn't leak, I finally don't have to worry about leaking the top of the hatch. There were two small things that gave me problems, but not major ones: 1) My canopy hatch flared slightly where it meets the tailgate, so the blacktop wasn't perfectly square, but still works great; Overall, a great purchase and has improved my truck camping experience!
Nice order
I bought this tent hoping it would be of good quality, maybe not as good as the big brands but close. I'm happy to say it exceeded my expectations. I did, however, run into one issue with the zipper, but everything else looked fine and everything was functioning. The material of the tent is of good quality, the stitching looks great and the seams are well sealed.
After three days of use, I am very satisfied. While there's no data on long-term durability, my thoughts on the build quality and materials used suggest a long lifespan. I'm looking forward to the adventure next week with my kid
Cost-effective
I purchased the Novsight skynest RTT three weeks ago and it arrived at my doorstep in just six days, thanks to a reliable shipping company. I had to wait another week to open it because I was out of town, but I was eager to see it. My son and his friend helped me unpack the tent and mount it on my vehicle. It was a breeze - we didnt even need to look at the instructions. We were done in half an hour, from cutting the box open to securing the tent on the roof. I was impressed by several things at this point: the packaging was excellent, with plenty of padding. The tent was in perfect condition, with no scratches or dents. It was obvious that this was a high-quality product (more on that later). There were also some nice surprises that I didnt expect, which made me even more excited about the tent. First of all, when I lifted the mattress, I found a anti-condensation mat already installed. This was a great bonus, as I was planning to buy one separately. Its not even listed as an included feature on the product page. That saved me $150 and a lot of hassle. Its a must-have for any rooftop tent user who doesnt want to wake up soaked. The second surprise was the stylish and handy bag that contained the mounting hardware and tools. Most companies would just throw them in a plastic bag, but not Novsight SkyNest. They went the extra mile to provide a durable and convenient storage solution. And to top it off, they even included a ratchet wrench, which made tightening the bolts much easier. I was worried that the Novsight SkyNest would be too tall for my garage, but it turned out to be no problem at all. It fits well with my low-profile racks.
Two hours after mounting the tent, I was on my way to a solo overland trip through the Anza Boreggo wilderness in Southern California. I drove through rough terrain and bumpy roads, but the SkyNest held up great (and it was quiet on the highway too).
We recently replaced our 2+ year old "roof top tent" with a Novsight Skynest Roof Tent. We set off immediately, beginning eleven days of walking Wyoming trails and national forests.
From the start I didn't expect the fabric thickness or features at this price. Not only is the rain cover waterproof, but the tent itself is also treated to perform well in light or drizzle.
One of the best features of the Skynest is the tent's "big window" opening. With the rain curtain removed, this allows for real ventilation and a view of the stars. We used it with the rain hood attached, the roof open and the screen in place for good ventilation. The tent never felt "stuffy" even when we closed everything up on rainy nights.
Two things about rain flies. The first thing I noticed when I opened up the tent and installed the poles for the awning in the opening; I could see it was going to collect water on the rainfly. I know other manufacturers use two sets of rods to prevent this from happening.
Installation is easy: remove the cover with hook and loop fastening, loosen the hook and loop straps that hold the tent together, pull the ladder out to use as a lever and pop the tent. Adjust the ladder so it is stable on the ground
Getting into the tent is easy because the rungs of the ladder are wide and very stable. When the "weather flap" is down, it really does feel like you're going in and out of the pet door,
After using it, I am even more convinced that my decision to buy it was the right one!
We bought it to get off the ground while camping while still being able to hit the backcountry without a trailer.
This thing was easy to install and has stood the test of time with a lot of use over the summer. No signs of fraying or tearing anywhere and it's very comfortable!
The only complaint is that it's a bit heavier than tents we've had in the past, but it's solid, no doubt about it.
Loved this and bought accessories and some other equipment to go with it.
If your car meets or is similar to these conditions

* Roof luggage rack crossbar load capacity: more than 200 kg/440.93LBS
* The height of the crossbar from the roof: more than 8 cm/31.5 Inch
* Bar width: maximum width 120 cm/47.24 Inch

Please know the width and length of your car roof. If you have any issues, please consult our service support team directly. Click here
How long will it take to get my orders?

1. We will ship items locally for United States buyers. Usually for United States buyers, it will take about 5-7 business days to reach. If you don't get it, please get in touch with us first; we'll try our best to support you.

2. For USA customers, all items will be shipped out within 1-3 business days. Please include yourphone numberon the payment note for prompt and secure shipment.
We always put our customers first and your satisfaction is guaranteed.

1. If you have ANY issues with shipping, product or service, please email us directly. We will solve the problem for you! Official email:service@novsights.com

2. Our Novsight Techs are here to serve you. Email us and our expert team will swiftly diagnose the issue and offer the best solution within 12-24 business hours.
Our customer support is available Monday to Friday: 8am-8:30pm.
Average answer time: 24h