You may be familiar with the lumen. But do you know lux and candela could also represent the feature of a light working status?
Today, we will do a quick explanation for you, so you can choose better while making a new purchase.
Lumen, the international system unit for luminous flux.
It was meant to describe the total potential amount of light in all directions from the light source. It indicates how much energy a light source could produce.
Lux, the unit for illuminance. It means how much light is hitting on a surface at 10 meters away. It will also be affected by the light shape.
If you choose a flood light, you might get a lower rating of lux than a spotlight. Candela, the unit for luminous intensity, means a total amount of light within a certain angle and direction. It will tell you how bright the light source is and how concentrated the light could be.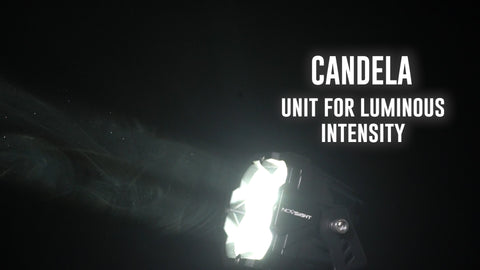 So, let's sum it up: Lumen is how much light is given off Lux is how bright your surface will be Candela measures the visible intensity from the light source.
If you are looking for off-road driving auxiliary light or flood/spot light. Novsight should be on your shopping lists!
Refers to Novsight Youtube Channel here