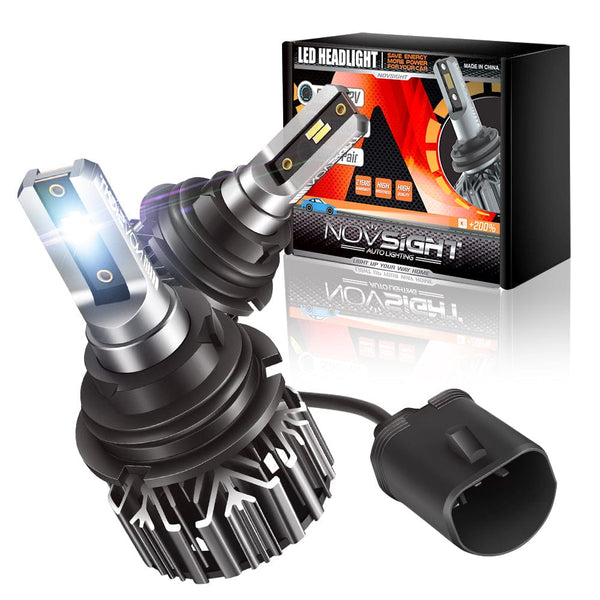 Direct Replacement for your Halogen Bulb 9007 Directly replace your 9007 halogen headlight bulbs with our fully upgraded 9007 HB5 LED car lights for your car, truck, SUV and more. Give you a clearer view!...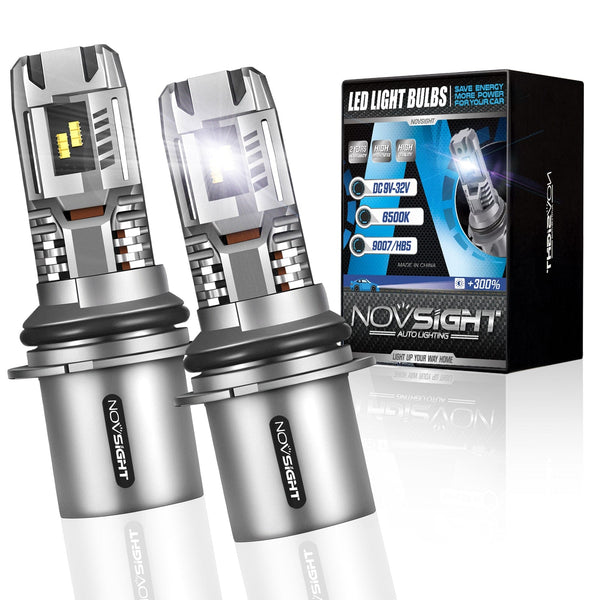 Huge upgrade with Novsight headlights LED bulbs Replacement for your Halogen Bulb 9007 9007 bulbs are 55 watt design with 2 rows led, for low beam power and high beam power. Upgrading visibility-see further and...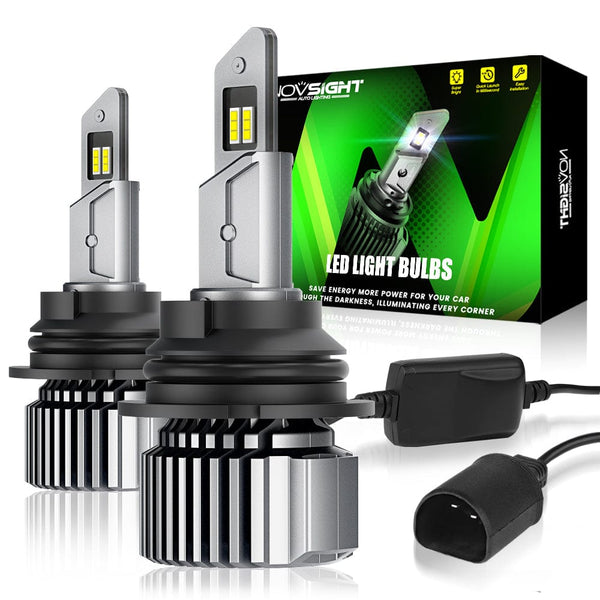 N52 series adopt the latest automotive-grade chip technology, same filament length as the halogen to reproduce the same focal length. No glare, No dark spots, Safer. 9004,9007 halogen bulbs are with 2 filaments, so the LED...